News and Events
Christmas is coming with 3 fairs in the village, everyone welcome, please support them if you can:
Stockton on the Forest Scout Group - Saturday 25th November 10am-2pm at the Scout Hut
Holy Trinity Church - Saturday 9th December 10am - 2pm in the church
Stockton on the Forest Primary School - Thursday 14th December 3.15 - 5.30pm in the school hall
---
The Stockton Foresters Present - Being of Sound Mind by Andrew Hull. Thursday 30th November, Friday 1st & Saturday 2nd December 7.30pm at the village hall. Tickets £9 from the village shop or Thelittleboxoffice
---
Yorkshire Marathon - Sunday 15th October 2023 - Extensive road closures throughout Stockton on the Forest and Hopgrove until 12.30pm. Please click here for details and map. Please click here for the marathon website.
---
Hopgrove Lane South - Will be closed from Tuesday 29th August until Tuesday 5th September 9am-4pm. Full details to follow. Click here for interactive map
---
Stockton Lane will be closed from 7pm until 5am on Monday 17th July 2023 for 4 nights. This is for resurfacing works. There will be no through access down Stockton lane. There will be no access to Hopgrove lane south from Stockton Lane. Use Holtby Lane or Malton Road. Letters should be coming through letterboxes for local residents or see ?? for more information see the council website here
---
Stockton Scout Group - Scarecrow Trail Weekend 1st & 2nd July 10am-4pm. If you would like to take part click here for entry form details.
---
The Stockton Foresters Present - Searching For Doctor Branovic by David Tristram Performance Dates 15th, 16th & 17th June 2023. Tickets only £8.00 from Stockton on the Forest Village Shop, or buy online here or £10.00 on the door Un-reserved seating and bar.
---
Monday 17th April - There will be a public meeting to discuss the closure of the Stockton GP Surgery at the village hall 6.30pm.
---
Happy New Year 2023!
For details of what's going on in the village have a look at the the individual group pages or visit Stockton on the Forest and Surrounding Community on Facebook 
---
---
Christmas is coming to Stockton! 
Saturday 3rd December - Scout Group Christmas fair, at the hut 10.30am-2pm click here for details.
Thursday 8th December -  Stockton Primary School Christmas Fair 3.15-5.30pm click here for details
Saturday 10th December - Stockton Hall Christmas Fair 10.00am-12.30pm click here for details and also Holy Trinity Church Christmas Coffee Morning 10am-12noon
---
The Stockton Foresters next production is the murder-mystery 'A Sting in the Tale' by Brian Clemens and Dennis Spooner. It will be performed at 7.30pm in the Village Hall on 1st/2nd/3rd December 2022. There will be a bar selling wine, beer and soft drinks, and a raffle. Tickets are £8 in advance, £10 on the door, and are available from the village shop, from thelittleboxoffice.com/stocktonforesters (just copy the link into your browser) or by emailing dramastockton@gmail.com.
---
October 2022 - Stockton Surgery has temporarily closed due to lack of staff. If you would be interested in applying for one of the many roles currently vacant please click here for details  
---
The Yorkshire Marathon is upon us again on 16th October 2022 , There will be various road closures in operation around the village (& across the city!)  The event organisers have published an interactive map here for more information about locations affected and duration of the closures on Sunday.  If you want more general information about the event, the Yorkshire Marathon website is here
---
Stockton on the Forest Primary School are looking for a Midday Supervisory Assistant. This post will be for an hour and 30 minutes each day Wednesday - Friday (with the possibility of additional hours on a Monday and Tuesday). They would be interested to hear from anyone with an interest in sport and/or someone who is passionate about encouraging children to be active outdoors.  If you would like to hear more about the role, please telephone 01904 400366 and ask to speak with the headteacher, Lorraine Atkinson. A more detailed job advert can be found here. Applications should be made via the application form here which can be returned to head.stocktononforestprimary@york.gov.uk or a paper application may be sent to school. CVs will not be accepted. Interviews Friday 30th September. We pay the living wage of £9.90 per hour.
---
Stockton on the Forest Primary School are holding an open morning on Wednesday 28th September at 11am. Please see flyer for more information.
---
EGGSTRAORDINARY! Holy Trinity Church are hosting a Murder Mystery evening at the Village Hall in aid of church funds. Saturday 8th October 2022, 7.15pm. Tickets are £10 to include 3 course supper with coffee. Tickets available from Arnie tel: 400364 or from Tom at The Village Stores. Hope to see you there.
---
August 2022 -  The Village Hall are looking for a new Bookings secretary
Have you got a few spare hours to join our friendly committee, we need someone to take over as Booking Secretary. The main role of the Bookings Secretary is to maintain the online booking system (Hallmaster) and answer telephone and email enquiries about booking the hall and to keep the system up to date. Full tuition would be given.
The job is a voluntary position but expenses will be covered. You would be supported by the village hall management committee.
If you think you'd like to join our committee please email sotfvh.bookings@gmail.com or phone Carol Danby for a chat on 01904 400382
---
June 2022 - The Parish Council are looking for a new councillor. If you would be interested in getting more involved with village life and can spare a few hours a month please contact Fiona - Parish Clerk for more information. Telephone - 01904 468773, Email - StocktonPC@outlook.com
---
May 2022 - Village Hall News - sadly Claire has had to step down as bookings secretary so we are actively looking for someone new to take over. In the mean time please direct all village hall enquires to Carol on tel: 400382 or email: sotfvh.bookings@gmail.com. Thank you for your understanding during this transition period.
---
The Stockton Foresters present ' A Bunch of Amateurs' by Ian Hislop and Nick Newman. Thurs 12th, Fri 13th and Sat 14th May 7.30pm at the Village Hall. Tickets £8.50. Wine & juice bar and raffle on the night. Tickets available from the Village Shop. tel: 400583 or email: dramastockton@gmail.com. Also follow on Facebook and Instagram.
---
The HUGE Party Band are coming to the Village Hall on Friday 29th April! - Click here for more information and tickets
---
Queen's Platinum Jubilee - Plans are being made for a village celebration on 5th June. If you would like to get involved in the planning of this event meetings are being held in The Fox on Thursday evenings at 7pm or contact Carol Kidson by c.kidson@aol.co.uk or ask to join the Facebook Group.
---
Huge thanks to Bartlett's who raise £165 from the Christmas Tree recycling which has been divided equally between York charities The Snappy trust and Dementia Forward.
---
Christmas Tree Recycling - This Saturday 8th January 2022 at Stockton on the Forest Village Hall. Bartlett Tree Experts will be in the car park 10am-2pm shredding real Christmas trees in return for a donation to York charities, Snappy Trust and Dementia Forward. Poster
---
HAPPY NEW YEAR! Wishing everyone all the very best for 2022!
---
The Village Hall now has an online bookings system for you to check availability of rooms at the hall and to make booking requests. Go to the hall page to see for yourself.
---
Christmas Craft Fair - Stockton Hall Hospital - Saturday 11th December 10am-12.30pm. Lots of local crafts makers and charity stalls along with yummy cakes and refreshments. Music by York Organ Society. See poster for details.
---
Christmas Fair - The Scout Hut - Saturday 4th December 10am-4pm see village notice boards for details.
---
Election for the new Police, Fire and Crime Commissioner will be held at the Stockton Scout Hut on Thursday 25th November not the village hall.
---
Holy Trinity Church, Stockton - Coffee Mornings are returning! Saturday 13th November 10.00am - 12.00noon. Cakes, cuppas, raffle etc and Lisa will be there for children's crafts and story time.
---
Foresters Drama Society proudly present their next production 25th -27th November, 7.30pm. A triple bill, click here for details.  Tickets £8.50 available from the village shop, or call Moira on tel: 400583 or email dramastockton@gmail.com. Bar and raffle. Covid aware reduced capacity seating.
---
Stockton on The Forest WI next meeting Wednesday 10th November 7.30pm in the Long Room at the Village Hall. AGM and short film from Maureen Sutcliffe. Everyone welcome.
---
Extensive resurfacing on the A64 from Stockton on the Forest to Claxton from 1st November to 4th December 2021. Overnight road closures and diversions in place. Click here for details.
---
Great News the Stockton and Hopgrove History Group is back this Thursday, 16th September 2021 with guest speaker Hugh Ainsley from Sheriff Hutton talking about WWI Heroes. 2.30pm in the Long Room at the Village Hall. If you would like to attend please email Joy on joymoseley@btinternet.com
---
Advanced Notice - the Yorkshire Marathon will pass through Stockton on the Forest on Sunday 17th October 2021. There will be extensive road closures and restrictions. Click here for more details.
---
York Open Studios is back! Visit 146 local artists and makers in their studios across the city. Including Julie Lightburn on the Bull Centre in Stockton on the Forest who will have her studio open on weekends 9-11th and 17-18th July. See poster for details. 
---
Meet Jack - a play and interactive workshop for younger children about managing their emotions. Presented by Falling Stars Theatre on Sunday 4th July 2021 10.30am at the Village Hall. See poster for details.
---
Stockton on the Forest WI will be returning to face to face meetings at the village hall from Wednesday 9th June 2021, 7.30pm starting with their AGM then fortnightly with guest speakers and activities. New members are very welcome. Please contact Valerie Crossley on tel: 400601 or email: valeriecrossley1@hotmail.co.uk for more information.
---
Stockton on the Forest village Hall will hold its Annual General Meeting on Monday 21st June 2021 at 7pm in the Long Room at the Hall. Everyone welcome.
---
17th May - Stockton on the Forest village hall committee finally returned for an in person meeting! We were pleased to be able to formally welcome Claire as new Bookings Secretary and to say goodbye and thank you to Jill and Denby Hawkins who retired after decades of involvement with the village Hall, a small presentation was made by new chair, Carol Danby. We also said goodbye to Tracey Brooks who stepped down as Minutes secretary and leaves the village hall after 19 years in various roles. We wish them all well.
---
Monday 17th May - The Bothy at Dean's Garden Centre will be reopening and you'll also be able to enjoy food and drink inside at The Fox Inn. Support your local community
---
Stockton on the Forest Village Hall is open again! Many of our regular groups are starting to return now the Covid restrictions are being lifted and we are now available for new bookings. From 17th May 2021 keep an eye on our new Facebook page for regular updates and give our new bookings secretary, Claire, a call on (01904) 401730 for details.
---
Stockton Toddler Group is now up and running again on Thursday Mornings at the Village Hall. If you are the parent or carer of a pre-school aged child in the village why not come along? See our page for contact details.
---
Wednesday 14th April - The Mobile Library returns to the village! Then every 2 weeks.
Hopgrove 9.55-10.05am, Beansway 10.10-10.20am, Stone Riggs 10.40-12.00, Village Hall 12.05-12.15pm and Westfield House 12.20-12.35pm then on to Holtby for 1.30-2.20pm. No need to book just drop in. Please help support this local service.
---
12th April 2021 - Step 2 of the roadmap out of lockdown starts today!
Non essential retail and hospitality is allowed to open and some village groups will be allowed to start up again. Support Local, support your village businesses. The Fox Inn will be open for drinks and food outside. The Church view B&B is doing takeaways. Several Businesses are open on the Bull Centre. The Village Stores (Tom's Shop) and Dean's Garden Centre have remained open throughout. Updates are posted regularly on the Village Facebook Group https://www.facebook.com/groups/293928448265094/ 
---
Saturday 10th April - Sincerest condolences to Her Majesty the Queen and all the members of The Royal Family on the sad news of the passing of His Royal Highness, Prince Philip, Duke of Edinburgh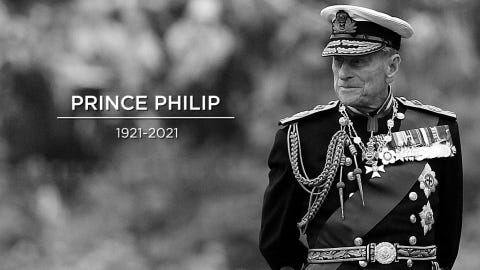 ---
A mobile Covid-19 Unit will be at Stockton village hall next week
•       It will be available from Monday 1st March 2021 to Sunday 7th March 2021 inclusive.
•       It will operate each day from 9am – 3pm.
•       Anyone over the age of 5 that would like to check their infection status can attend.
•       You do not have to have symptoms to be tested.  If you do have symptoms book in the usual way for the Poppleton Bar drive through site, or a home test kit.
•       You should book to attend the site.  Appointments at the site become available from around 6pm the previous evening.  When booking on the national site people should select that they do not have symptoms, they have been advised by their local council to attend.
•       Residents can drive into the site to be tested or walk up.
Click here for poster details
To book visit www.gov.uk/get-coronavirus-test or call 119 and select that you have been asked to attend by your local council. 
---
As of the 1st March 2021 please welcome Claire Craven as the new Bookings Secretary for the Village Hall. For all bookings and enquiries please contact by Tel: 01904 401730 or Mob: 07717756431 or Email: claire.villagehall@gmail.com
---
12th February 2021 - Great News - a new Bookings Secretary has been appointed for the Village Hall. Training and hand over are in progress so we will update everyone with new contact details and procedures for hall bookings in the near future. In the mean time please continue to use the old contact procedures. The village hall remains closed during the current Covid lockdown. We will notify everyone when the hall is to re-open again.
---
Crisis point for Stockton Village Hall!
Unless we find a new bookings secretary soon the village hall will permanently close to all bookings (including car park takeaways) on 31st March 2021.
Can you volunteer a few hours a week to coordinate bookings? Could be run as a job share. Full training and expenses.
Contact sotfnews@gmail.com for details.

---
LOCKDOWN AGAIN!
However, several businesses in Stockton on the Forest are still open or offering takeaways. Please check websites and social media for details. Support Local.
Only make essential journeys.
---
1st January 2021 - HAPPY NEW YEAR - Here's hoping 2021 is a much better year for all of us and that we will be allowed to get back together again soon.
---